I have been working on some homeschool nature study plans for January. I find that the new year always brings such promise and always inspires me to start the new homeschool year off well.
I use affiliate links in some blog posts. If you click through and make a purchase, I earn a small commission at no extra cost to yourself. Thank you for your support
Winter Nature Study
Winter can take its toll on even the most positive of people. The days are cold and the nights short. It can be tempting to just stay indoors where is is all cozy and warm and lock out the miserable weather until spring arrives.
But winter offers some fantastic learning opportunities so lets have a look at what January brings…
What does January Bring?
It is said that, "As the days lengthen, the cold strengthens" – January is usually the coldest month of the year.
Full Wolf Moon – January 17th, Try your hand and photographing the moon or painiting it in your nature journal
Snowdrops flower – a promise of life in our frozen earth
Spring Bulbs push through frozen earth
Hungry months for birds – keep feeders well stocked and make sure they have water available.
Frost and snow – There are so many wonderful winter nature crafts. Check out my Pinterest Board
During the month of January I try to incorporate as many fund icy-related nature crafts as possible. The fresh air so good for everyone and is sure to chase away the cobwebs and irratiblities that come from being indoors too long.
January's Nature Studies & Goals
Bird – The Blackcap (we only see this bird in winter)
The Snowdrop
Participate in The Big Garden Birdwatch – Citizen Science project
Winter World Observations & Journal entry
Utilise OHC newsletter – have you subscribed to this wonderful free resource yet? Hop on over to The New Homeschool Nature Study Website and sign up!
Nature Journal – to make at least one entry per week. Personally I want to improve my art skills so I'm going to keep a visual journal in addition to my nature journal so as to practise improving my sketching and painting.
Use 'The Country Diary of An Edwardian Lady' and 'Janet Marshes Nature Diary' throughout the year. Each week we shall read a little from each books relative month and compare our own observations to those made 110 and 30 odd years ago respectively.
My Nature Study Must-Haves
Some Recommended Winter Nature Studies
Below is a resource that I really recommend to homeschoolers with children in their kindergarten and elementary years. These are wonderful unit studies written in an inspired Charlotte Mason style. It's not just nature study you are getting, you get art, poetry and composer study suggestions as well as lots of hands-on activities to do together.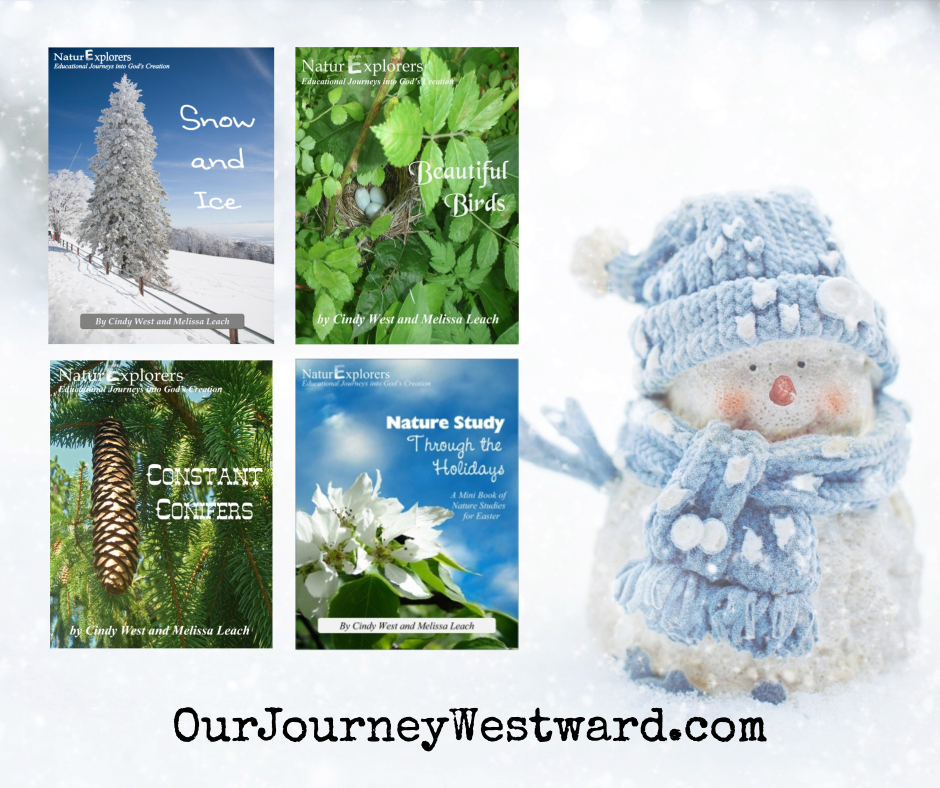 NatureExplorers Reviews
Let's face it…we all like to have some idea of what we can expect to study and how other homeschooling families have enjoyed recommended resources. If you are wanting a little more information on some of the recommended winter nature studies above then hop on over to The Curriculum Choice and read some of the authors reviews on:
Please let me know what your January nature plans are here or on my FaceBook Page.
Posts You Might Enjoy: